Meineke Car Care Center Special
FREE Month of Service
Sign up for AutoNetTV today and get the first month FREE!
Meineke Car Care Centers use AutoNetTV to engage and educate their customers on service and repair recommendations.
Watch the video below to see how AutoNetTV can upgrade your service counter into a customer education tool that visually explains the importance and benefits of the services you provide
AutoNetTV helps auto service professionals increase new and repeat business by getting their recommendations heard and trusted.

Meineke Car Care Centers use AutoNetTV to reinforce their professional recommendations with Car Care videos that explain services in ways customers will understand and remember.

AutoNetTV offers monthly subscriptions to display auto service videos wherever you interact with your customers - the service counter, waiting area, and more.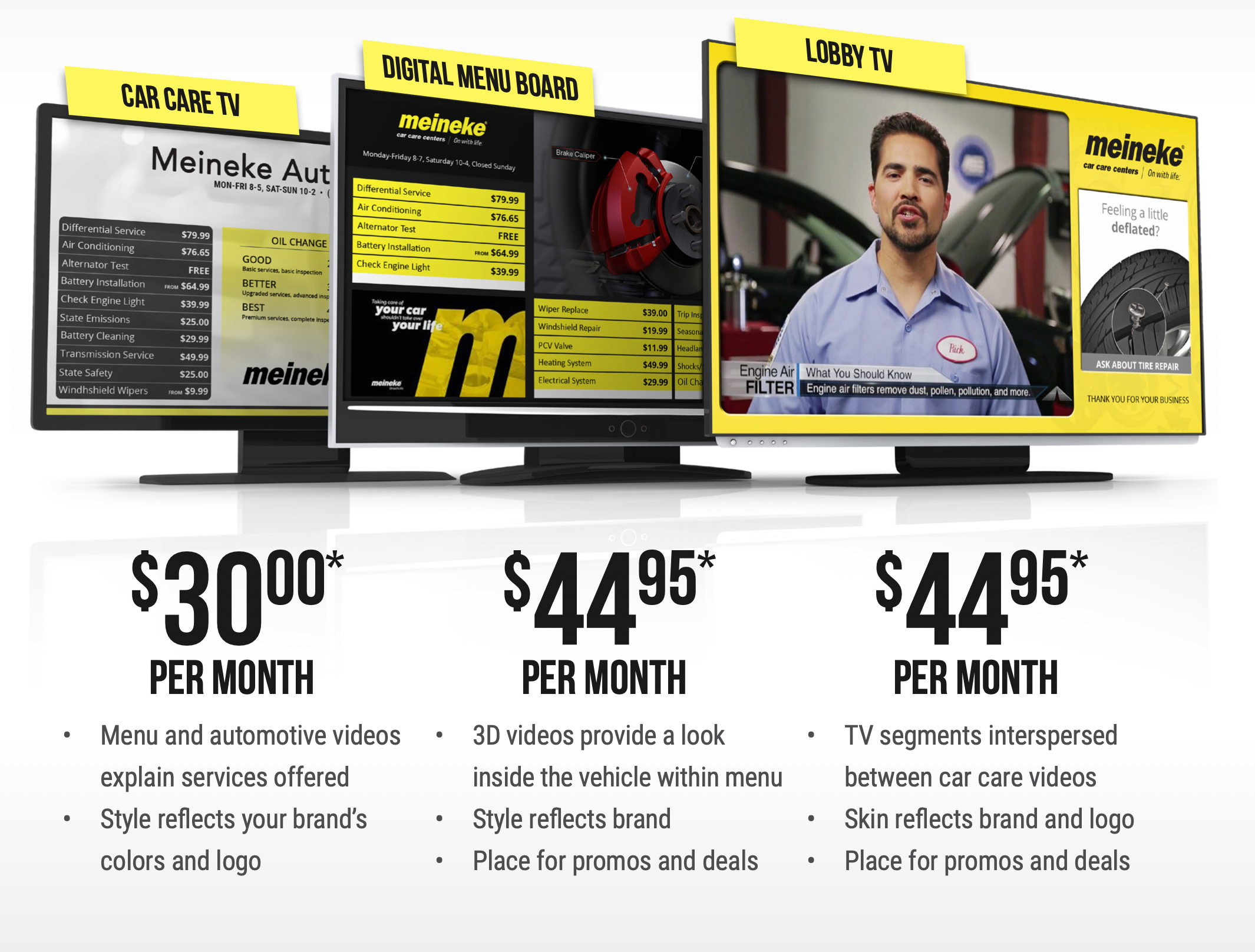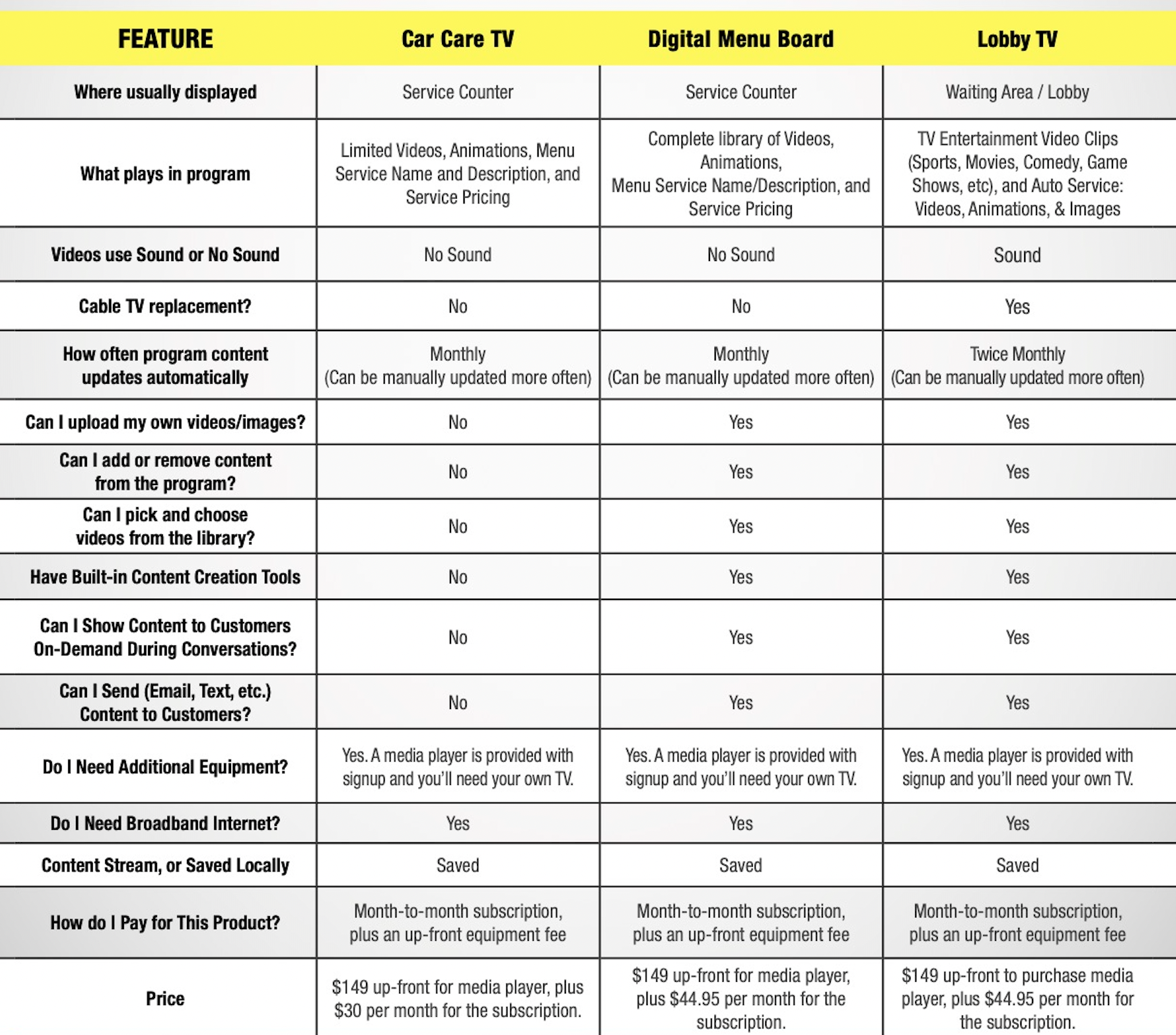 AutoNetTV Sample Videos
Meineke Car Care Centers who sign up for any AutoNetTV subscription get their first month 100% FREE
Mention the promo code FREEMONTH to get the first month totally free.
Upgrade your service counter into a powerful tool that increases the acceptance of service recommendations.
To Sign Up Today,  Call (385) 325-7343  or   EMAIL  meineke@autonettv.com