30 years ago 75% of automotive service dollars were spent on repairs – 25% on maintenance.  In the meanwhile, vehicle reliability improved dramatically with problems per 100 cars down 84% for Domestic vehicles, 66% for European makes and 74% for Asian.  So it's not surprising that total service spending has flip-flopped and is now 75% for maintenance and just 25% for repairs.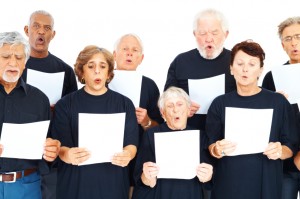 At first blush, talking about this seems to be preaching to the choir.  But when you dig a little deeper into the numbers, you find that the choir may not be listening.
It's shocking to me that the independent service centers' share of maintenance work has dropped nearly in half over the last 15 years, giving up about 19 points to OEM's.  On top of that, the OEM's have picked up 5 points from the preventive maintenance franchises. 
I know there isn't an independent service center owner that doesn't believe in preventive maintenance work so why are all these PM dollars going to the OEM's?  Let's look at three examples to see what we can learn.
Let's start first with the independents.  A couple years ago I visited a 4-bay independent shop.  They had a big sandwich board sign out front advertising oil changes.  I asked the manager if many people stop in because of the sign.  "All the time".  So I asked how many oil changes they do a day.  "Hardly any.  People don't want to wait for a couple hours until a bay frees up.  The owner makes us put the sign out."  I suppose that the annoyed prospective customers just drove off to one of the 14 other service centers in the neighborhood – and probably never come back. 
No room for a dedicated PM bay.
The owner of the shop I frequent (eight bays) told me that he often does the oil changes, brake jobs, etc.  himself because he loses money on PM items when using his well-paid technicians. 
No dedicated PM technicians.
I recently spent several hours at a new car dealership.  They had 30+ service bays and 3 dedicated quick lube bays in a separate area.  Those 3 bays were full every time I looked.  If their objective was to create a number of PM touch points during the year so customers would think of them for repairs –they were succeeding.  However, they missed the opportunity to have a senior tech do an inspection for needed repairs. 
No inspection procedure.
At the heart of these three examples is that they all demonstrate a reactive business model.  The two independent shops were making their money from customers who were broken down.   They were not using PM as a feeder system for taking care of neglected service and repair needs. 
The dealership was running a great quick lube, but wasn't using their PM business as an opportunity to find service business.  Their service business remains reactive.
It's a tough decision for the independent shop owner.  A dedicated PM bay probably won't generate the gross daily revenue of a service/repair bay, but the analysis needs to be more sophisticated than that.  Are your service bays filled to capacity?  If not, then using a PM bay and an inspection process to generate more service work may make sense. 
Leap of faith?  Could be.  Do the math and see if it can work for you.  You will also need to be committed to making the customer's PM experience as quick, convenient and comfortable as possible.  Your customers need to be trained in the maintenance mindset : how to avoid the tow truck.  The reward is a book of customers that not only looks to you when things go wrong, but to help them make sure their vehicles keep running right.
Lance Boldt is V.P. and Co-Founder of AutoNetTV Media, Inc., creators of point-of-sale video tools that educate and motivate people to take better care of their vehicles.    www.AutoNetTV.com